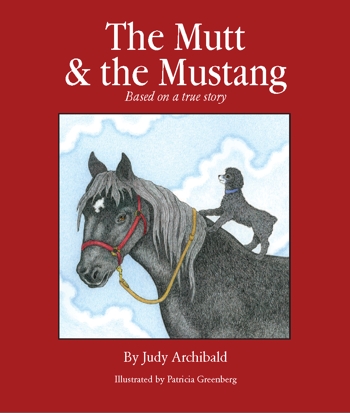 View Sample Pages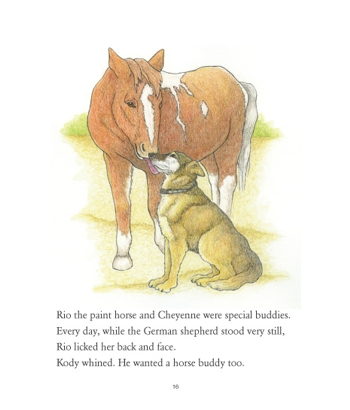 Back Cover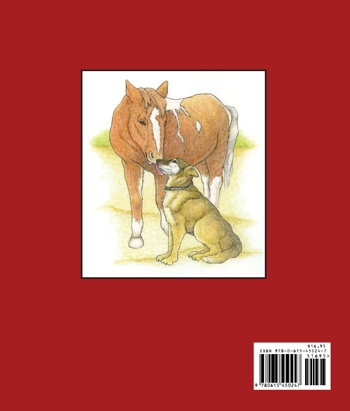 The Mutt & the Mustang
Children's Picture Book
First Place Children's Picture Book
Next Generation INDIE Award Winner United States & Canada 2012
Author: Judy Archibald

In addition to classic illustrations by Patricia H. Greenberg, this book includes a page of photographs showing the real mutt riding "his" horse.

This sensitive, true story of a friendship between a mutt and "his" mustang will help parents, teachers and children appreciate animals and to realize everyone is special in their own way.


size: 10" high x 9" wide
hardcover
32 pages
28 color illustrations
ages 4 to 8
price: $16.95 plus $4.00 shipping


Also available at Amazon.com.

If you have trouble ordering or contacting me, please call 970-577-0509.


ISBN 978-0-615-45024-7
Wholesale orders will not be billed until books are shipped.
A portion of proceeds from book sales are donated to horse rescues and humane societies.


Overview
The small mutt, Kody is sad because his owner, Lilly never calls him special like she does his buddy, Cheyenne, a German shepherd who is big enough to help do chores.
Cheyenne also has a horse buddy, Rio who grooms her every day.
Kody wants to be called special like Cheyenne and to have a horse friend too.
Kody becomes buddies with Raven, a rescued mustang who he begs to ride.
Lilly puts the little dog on the horse's back and is amazed when he doesn't mind.
While leading the mustang with the mutt on his back around the arena, Lilly tells Kody, "You are not only special but very brave."
Kody discovers by being himself, he is special.

Here is what the media is saying about The Mutt & the Mustang:
The American Dog Magazine: "Truly a fantastic book."
The Coloradoan: "The Mutt & the Mustang has it all for a children's book...a beautiful child's book with a timeless message."
ColoradoBiz Magazine: Dec., 2011 - Colorado Cool Stuff: The Mutt & the Mustang





Watch Kody riding Mustang on - Videos.